Tenino, Washington, USA has become famous as the birthplace of wooden money. This occurred when the country was in the grips of the Great Depression in 1931. Tenino with a population of less than 1,000 had been doing fairly well until the Citizens Bank of Tenino failed causing citizens deposits to be frozen.

A local newspaper, The Independent, editorialized in November of 1931 that scrip should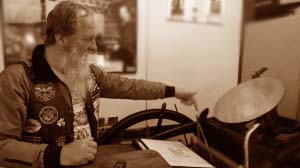 be issued to alleviate the currency shortage. The Chamber of Commerce then requested and received permission from Congress to begin printing its own money.

The first emergency notes were made of paper denominated as 25 Cents, $1, $5 and $10. The committee that was setup to administer the program agreed that citizens could be issued the amount of scrip equal to 25% of their deposits in the frozen bank.

It is believed that the Dollar denominated issued were printed by The Independent newspaper on engraved plates, while the 25 Cents was lithographed. In December 1931 a total of $3,255 was issued while $1,279 actually circulated.

Pape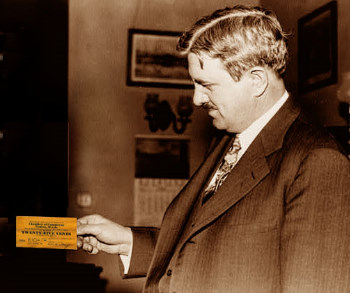 r was not readily available for additional issues and Sitka Spruce and Red Cedar wood was abundant in this area so it was decided to use wood instead of paper. The first samples that were used were 1/80th inch thick. A production of 1,000 wooden pieces also had a unique watermark, a paper sandwiched between two wooden sheets, with the printing "Confidence makes good; Money made of wood."

Because of the success of this unique program Tenino was featured in the U.S. Congressional Record. Then thousands of stories appeared over the world in newspapers and magazines. As might be expected, orders from collectors and souvenir hunters rolled in and eight issues were printed in 1932-33, mostly of the 25 cent denominations, but also in 50 cent and $1. A total of $10,308 in wooden money was issued but only $40 was redeemed by the Chamber of Commerce. In April,1935, businesses used a small wooden fifth cent tax tokens due to a state shortage of tokens. Like the original wooden money, they are now quite collectible.

While Tenino issues were initially a local currency, they then became a collectible. Wooden money has subsequently been used as a promotional item throughout the world.