The Numismondo BLOG has been re-established - please visit and comment on the listed POSTS or add any numismatic or related subject of your interest.

I have started using Google Blogspot software after reading several positive reviews on this approach. So far I have found the Google software difficult to use and am considering trying another package, however, as a user you should not see any difference. 29.8.2014 GSE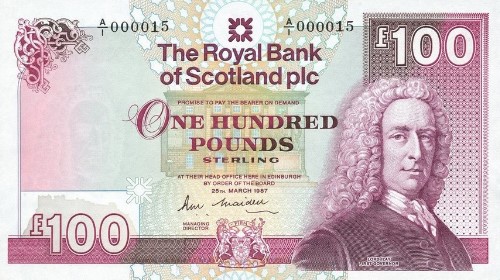 Scotland Independence will be settled by a referendum vote on 18 September 2014. One of the major issues, among many, will be currency of an independent Scotland. Scottish ₤ banknotes currently in circulation are not technically legal tender and are essentially a local currency, although they are widely used and considered valid. They are also accepted in England and Wales.

The pro's and con's of Scottish independence is being hotly debated throughout the UK. My opinion is that it will not come down to a financial decision but rather one based on the Scottish people's desire to have an independent identity after more than 300 years. In 1707 the Kingdom of Scotland and the Kingdom of England merged into Kingdom of Great Britain.

I've been to Scotland a few times and have had the pleasure of working with many Scottish engineers over the years. I think it is a "coin toss" but I'm guessing they will approve independence with QE II as HOS and Alex Salmond as PM.....lets' see? 23.8.2014 GSE
Hamas fired 3,500 rockets from Gaza (Palestinian Territories) at Israel since 8 July 2014. Israel used its "Iron Dome" defenses to protect its people from the rockets and also launched an offensive to kill Hamas fighters and to remove Hamas tunnels into Israel. As a result, Hamas reported that 1880 of the Palestinian people were killed while Israel reported 66 before an Egyptian brokered cease-fire was agreed to by both parties. It is currently for 72 hours and it began on Tuesday 5 August 2014 at 8:00 AM

Many attempts over the past years to find a solution to the Israel-Palestine dispute have all failed. As a retired businessman who has conduced negotiations on several continents with different cultures, I believe a new approach is sorely needed in this situation.

In addition to a number of important historic issues between the parties, the current disparities are wide. The Palestinian Territories have a GDP per capita of $1924 (West Bank) and $876 (Gaza) while Israel has a GDP per capita of $35,658. Palestinian's live on 6,220 km2 of land while Israel has 20,770 km2. So it would seem impossible to bridge the wide gaps that exist.

I believe it can be done with a bold plan, support from certain neighboring countries and a few competent negotiators respected by all parties. Anyone interested in my ideas on this issue, write me for my creative, comprehensive plan that has not been published before. 3.8.2014 GSE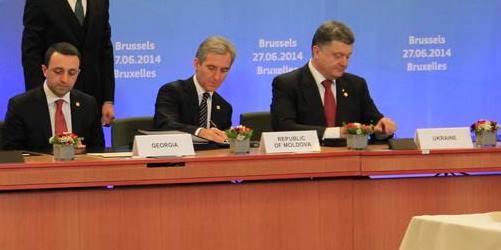 Georgia, Moldova and Ukraine signed a historic trade pact with the European Union today. All former states of the Soviet Union, Russian President Vladimir Putin vowed to inflict consequences on these independent countries for rebuking better trade/relations with Russia. I fully expect Russia to keep this promise. 27.6.2014 GSE
16,180 banknotes from 395 "countries" in 6338 pages are now listed; last update: 22 August 2014
208 Current Countries, 145 Former, Terr., Unrecog.,Currency Unions, 30 Local currency Issues, 17 Fantasy Issues

2014 UPDATES - BY DATE

2014 UPDATES - ALPHABETIC
PHILIPPINES EMG P.S261, N.1560 WK
5
29.8..2014
ANGOLA P.29, P.33 PNC
2
14.8..2014
PORTUGAL P.15, P.40, P.149 AB, PNC
3
22.8..2014
BAHAMAS P.12 BV
1
23.7..2014
East Caribbean States P.13 - P.15 BV
3
22.8..2014
Bermuda BV, AB
8
3.8..2014
Ceylon (Sri Lanka) P.44, P.45 P.50 BV
5
20.8..2014
EAST AFRICA AB, BV
10
11.8..2014
FALKLAND ISLANDS P.4, P.8e BV
2
19.8..2014
British East Africa BV
8
23.7..2014
SALT SPRING ISLAND AB
3
16.8..2014
BR. CARR. TERR. P.7c BV
1
23.7..2014
CANADA P.11 - P.34j BV, CL1C
15
16.5..2014
CANADA P.11 - P.34j BV, CL1, AB
15
16.5..2014
ANGOLA P.29, P.33 PNC
2
14.8..2014
CANADA P.S471 5 Dollars Bank Montreal DM
1
16.5..2014
CYPRUS P.20, P.22, P.23 BV
3
11.8..2014
Ceylon (Sri Lanka) P.44, P.45 P.50 BV
5
20.8..2014
EAST AFRICA AB, BV
10
11.8..2014
Ceylon (Sri Lanka) P.30 BV,
1
3.8..2014
East Africa BV
8
23.7..2014
CYPRUS P.20, P.22, P.23 BV
3
11.8..2014
Ceylon (Sri Lanka) P.30 BV,
1
3.8..2014
6
7.2..2014
Bermuda BV, AB
8
3.8..2014
East Caribbean States P.13 - P.15 BV
3
22.8..2014
BR. CARR. TERR. P.7c BV
1
23.7..2014
FALKLAND ISLANDS P.4, P.8e BV
2
19.8..2014
PHILIPPINES EMG P.S271b, IOC.146 WK
1
1.8..2014
HONG KONG P.172 - P.178, P.319 MS, AB
6
7.2..2014
BAHAMAS P.12 BV
1
23.7..2014
HONG KONG P.68, P.70 MS
2
6.2..2014
PHILIPPINES P.187+, P.193+ WK
2
13.7..2014
HONG KONG Various Issues MS
18
2.6.2014
PHILIPPINES P.132+ , P.142+ , P.159+ ,
P.168+ , P.175+ , P.180+ , P.187+, P.193+ WK
33
12.7.2014
HONG KONG HKSBC P.155b 1 Dollar 1913 MS
1
22..2014
PHILIPPINES P.A26a, P.A27r AM
2
7.1..2014
MALDIVES P. 2 -P.4 PC, TH, OY
4
3.6..2014
SIAM P.S111 AB
1
29.6..2014
6
7.2..2014
PHILIPPINES EMG P.S271b, IOC.146 WK
1
1.8..2014
HONG KONG P.172 - P.178, P.319 MS, AB
6
7.2..2014
PHILIPPINES EMG P.S271b, IOC.146 WK
1
1.8..2014
HONG KONG P.68, P.70 MS
2
6.2..2014
PHILIPPINES P.187+, P.193+ WK
2
13.7..2014
MALDIVES P. 2 - P.4 PC, TH, OY
4
3.6..2014
PHILIPPINES P.132+ , P.142+ , P.159+ ,
P.168+ , P.175+ , P.180+ , P.187+, P.193+ WK
33
12.7.2014
HONG KONG Various Issues MS
18
2.6.2014
PHILIPPINES P.A26a, P.A27r AM
2
7.1..2014
HONG KONG HKSBC P.155b 1 Dollar 1913 MS
1
22..2014
PHILIPPINES EMG P.SUNL,SMR.214 WK
1
14.5..2014
CANADA P.S471 5 Dollars Bank Montreal DM
1
16.5..2014
PHILIPPINES EMG P.S284c, ILC.165 WK
1
14.5..2014
PHILIPPINES EMG P.SUNL,SMR.214 WK
1
14.5..2014
PHILIPPINES EMG P.UNL,SMR.735 WK
1
15.10..2013
PHILIPPINES EMG P.S284c, ILC.165 WK
1
14.5..2014
SALT SPRING ISLAND AB
3
16.8..2014
PHILIPPINES EMG P.UNL,SMR.735 WK
1
15.10..2013
SIAM P.S111 AB
1
29.6..2014


Update Archive: 2013 2012 4Q2010 3Q2010 1H2009 2008 2007 2006 2005

A new chapter of the International Bank Note Society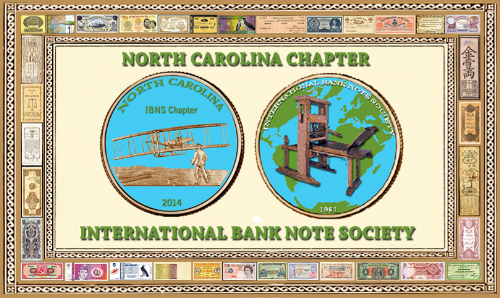 was formed on 27.3.2014 in the USA state of North Carolina under the leadership of Austin Mattox, Vice President of Mattox Coins & Stamps.

Membership is currently free and is not limited to IBNS members. The chapter would particularly like to encourage young people interested in this fascinating area to join in a new world exploration, as seen f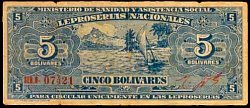 rom the unique perspective of paper money.

IBNS and Chapter member Miguel Chirinos, a Latin America researcher and author has just published his latest article on Venezuela's Leper Colony currency. Read it here. He also just finished a beautifully illustrated article on the little known USA - Panama $50 Commemorative issue of 1914.

Meetings are held monthly in the Triangle Area of NC but interested parties from other areas may also join. Contact us for additional info.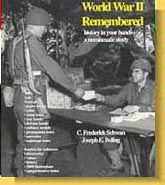 Recommended:
One of the most comprehensive and outstanding numismatic books is the massive 864 page World War II Remembered - History is in Your Hands, A Numismatic Study by C. Frederick Schwan and Joseph E. Boling. As we have built the Numismondo site from contributed images, this book has been a tremendous help with this important period in modern world history. Joseph Boling has also been very kind in providing additional attribution assistance, particularly with Japan.
Another interesting title is Collecting Paper Money by Colin Narbeth and Simon Narbeth which was released in October 2010. While I have not read this book I expect it is an excellent work as was all of the similar titles by Colin Narbeth over many years. Colin is a pioneer in World Paper numismatics and he was instrumental in the founding of the IBNS.
We also have provided quick links to the Krause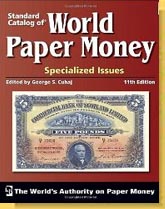 catalogs, the Standard Catalog of World Paper Money - Vol.1: Specialized Issues being the only 5 star rated volume.

The Krause catalogs are widely used and are often criticized for poor editing with significant inaccuracies and unrealistic pricing. 24..7.2011