Chapter Number 26, Established 27 March 2014 - Raleigh, NC, USA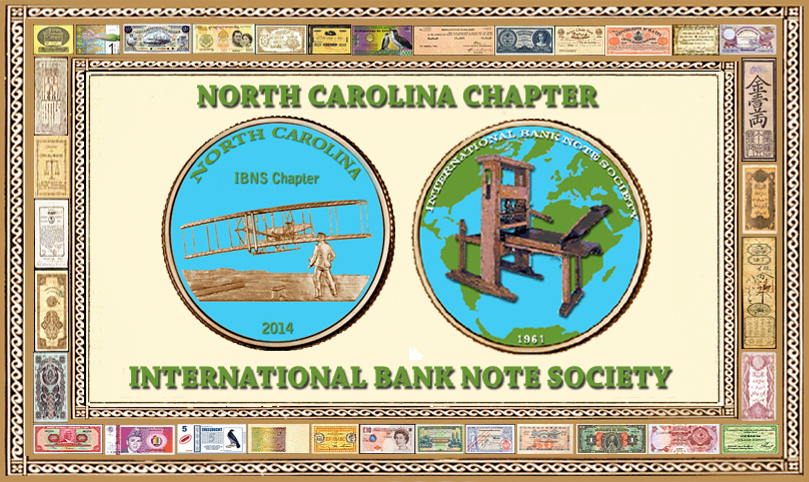 The International Bank Note Society (IBNS) was founded in 1961 for the purpose of promoting, stimulating, and advancing the study of worldwide banknotes and paper currencies and all matters related thereto along educational, scientific and historical lines.

The North Carolina Chapter was formed in Raleigh, NC in 2014. Membership is currently free and is not limited to IBNS members. We would particularly like to encourage young people interested in this fascinating area to join us in a new world exploration, as seen from the unique perspective of paper money.
The following graphics are for the use of NC-IBNS Members.
Right Click to Save