1. Buy or read a book on your area of interest. See some our book section for titles we recommend.

2. Join a Numismatic organization or local club. We are members of the organizations shown below.

3. Discover the wide array of themes portrayed on world banknotes and explore their significance to the issuing country.

4. Engage in research about a particular aspect of world numismatics as an individual or as part of an organization.

5. Write articles about your particular area of interest or research. See our articles section if you wish to contribute articles here.

6. Attend local, national or international currency/coin shows or conventions.

7. Share your banknote images from any country or entity with fellow collectors. See FAQ for our scan procedure if you wish to contribute your scans to Numismondo.

8. Help a young person get involved with numismatics as they are the future of world numismatics.

Take the example of long time dealer, Arthur Morowit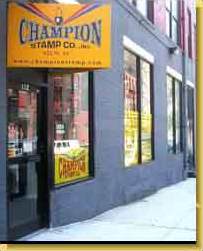 z of Champion Stamp Company. He regularly gives away very nice packets of world banknotes to young visitors to his store or at shows he attends. Two of my neighbors' 10 year old sons were the recipients of such gifts and have now enthusiastically proclaim that they are banknote collectors. Thanks Arthur!
"Travel is fatal to prejudice, bigotry, and narrow-mindedness." Mark Twain
.
"Knowledge will forever govern ignorance; and a people who mean to be their own governors must arm themselves with the power which knowledge gives." James Madison

"Treaties of commerce have been found by experience to be among the most effective instruments for promoting peace and harmony between nations." John Quincy Adams

"My own understanding and appreciation of other cultures has been immeasurably enhanced in the more than 50 years that I have been involved with numismatics -
and it's fun!" Garry Saint, Esquire
Make a donation of any amount to support the Numismondo site.


Your support helps us fund this sites hosting-domain expenses.
This is a non-commercial website developed for educational and social purposes. About 20,000 hours has been expended over the past two decades in its development with the help of many loyal and knowledgeable contributors.

We also encourage you to consider support to our favourite charities - Restevek Freedom Foundation, Transparency International, Food For The Poor and the Kakok Foundation.