Faroe Islands Paper Money, Føroyar, 1964-74 Issues


Home | Catalog Index | FREE Ads | Articles | Links | About Logo | Stamps | Contact

Faroe INDEX | <Previous | Next >

Løgmanður

(Prime Minister)


Hákun Djurhuus
4.1.1963 - 12.1.1967


Petur Mohr Dam
12.1.1967 - 19.11.1968


Kristian Djurhuus
19.11.1968 - 12.12.1970


Atli P. Dam
12.12.1970 - 5.1.1981



Printer: Danmarks Nationalbank's Bankote Printing Works (No Imprint)



Local Artist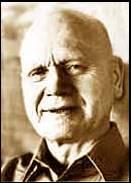 The motifs on the back depict Faroese landscapes drawn by two renowned local artists. Janus Kamban (left) a pioneer sculpture was born in Tórshavn in 1913 and studied in Denmark. When he finished his studies after World Wa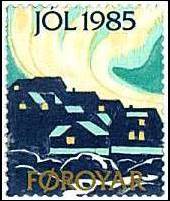 r II he returned to the Faroes. Kamban then began to organize local art exhibitions which contributed to the newfound popularity of art in the Faroes.
.
He also designed a Christmas seal (right) in 1985 based on the Northern Lights theme. His first postage stamps were released in 1996 which included three different values. Kamban's "Birds and Fishing Boat" done in 1996 looks similar to the back of the first 5 Kroner Faroes Islands banknote issued in 1951.

Ingálvur av Reyn (right) was born in 1920 also in Tórshavn. His impressionist art is said to have been inspired by Cézanne and Matisse.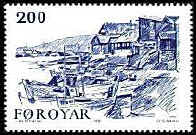 His one man show in 1961 showed
abstract landscapes for the first time in the Faroes. He is also a expert draftsman and has been honored to have both his abstract landscapes and drawings shown on Faroe Postage Stamps. In 1986 he had three of his drawings of ancient stone bridges, SC.149, SC.150 and SC.151 engraved in three postage stamps. In 1999 he had an additional four landscapes shown on postage stamps.
FAROES LINKS

Faroe INDEX | <Previous | Next >
Home | Catalog Index | FREE Ads | Articles | Links | About Logo | Stamps | Contact
© Garry Saint, Esquire 1999-2006